Purchase Grappling Hook
When you buy the full version of Grappling Hook, you will get this and even more:
Play 31 unique levels, earn 30 cool achievements, and master 248 challenges.
Create your own levels with the built-in level-editor.
Encounter laser-turrets and dodge their shots.
Beat the game in normal and hard mode.
All future updates of the game are included.
Download anywhere and at any time.
Install it on every computer in your household on every supported platform.
You could be playing the full version within minutes!
Your Security
We do not carry out credit card transactions ourselves in order to maximize your shopping security. Instead, we have have partnered with BMT Micro, one of the oldest and most trusted e-commerce providers. BMT Micro was founded in 1992. They have excellent security and customer service. You may also want to read their privacy statement.

Download Link Via E-Mail
You will receive an e-mail with your download link within a few minutes, if you pay by credit or debit card. If you pay another way, you will get the link as soon as the payment has been cleared (maximum 48 hours).
Please check your e-mail spam folder, if you haven't received the download link. When you experience any problems please write an e-mail to support(at)speedrungames.com, and we will sort it out as soon as possible.
At any time you can download the latest version of the game for every platform on this page with your CD-key and email.
Thank You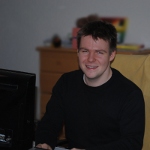 Thanks for your support. Your money goes to a single independent game developer and not a big company. Every single purchase is important to enable me to keep making the games you and I love.
You are not convinced? Please email me at christian(at)speedrungames.com and tell me why. I'm genuinely interested in your opinion and will not try to talk you into buying the game.
Christian Teister